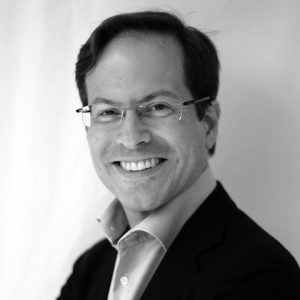 Bruno Dunkel
Manager
Bruno has 24 years of experience in equity financing of cooperative enterprises at the European level through Soficatra, a risk capital investment company for the Social Economy in Europe. He has been collaborating on the CoopEst project since its inception (i.e. over 6 years). Bruno is a member of the CoopEst Executive Committee and in this capacity is involved in all the development challenges of this vehicle of social finance, operating in Central and Eastern Europe and currently holding a portfolio of €38 M across 31 partner financial institutions. He is a graduate in Economic Science from the Free University of Brussels and also studied Political Science at Ludwig Maximilian University in Munich. Native in French, Bruno speaks German, English and Italian.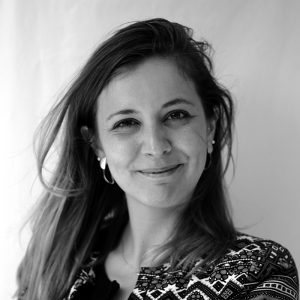 Justine Palermo
Investment Manager
Justine Palermo joined Inpulse as a Business Development Officer in November 2014. Previous to Inpulse, Justine was working at Adie International (international subsidiary of the French MFI Adie chaired by M.Nowak) where she was in charge to support the creation and development of microfinance projects in Europe and the Mediterranean basin (Belgium, Greece, Tunisia, Kosovo) from the business planning to the MFI operational set-up. She also has a strong experience in social finance through her experience at Credit Coopératif and Finansol. Justine holds a master's degree in International Public Management of Sciences-Po Paris. Justine speaks French, English, and has knowledge of Chinese (Mandarin).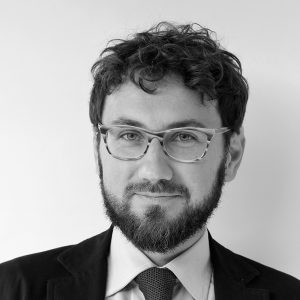 Francesco Grieco
Social Performance and Communication Manager
Francesco Grieco joined Inpulse as Social Performance Officer in September 2014. Previous to Inpulse Francesco was Program Manager at the European Microfinance Network in Brussels and worked for 6 years in Morocco where he served as Program Manager for the Development Cooperation Office of the Italian Embassy carrying out an initiative aiming at strengthening a selection of local MFIs through technical and financial support. Francesco holds a master degree in International Relations from the University of Bologna and a master degree in Microfinance from the University of Brussels. In 2008 he took part in the Boulder Microfinance Program of the ITCILO. Francesco speaks Italian, French and English.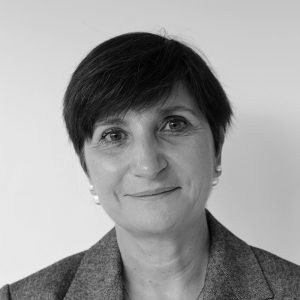 Laurence May
Risk and Compliance Manager
Laurence joined Inpulse as Risk and Compliance Manager in July 2017.For 30 years, Laurence has been developing a wide range of experience, in particular in Finance and Compliance. After a first experience of eight years at Cabinet Mazars as a financial auditor, she joined the Finance Department of Credit Lyonnais. In 2002, she joined Caisse d'Epargne Group, as member of the Board of Caisse d'Epargne Ouest, in charge of Finance and Risks. In 2007, she became the Chief Compliance Officer of BPCE Group. She launched the Compliance practice in BPCE Group. As member of the Board of BPCE, she spearheaded the liaison with various regulatory bodies. In 2013, she built from the ground up Natixis Bank in Belgium. Laurence graduated from HEC Paris and is a certified accountant. Native in French, Laurence speaks German and English.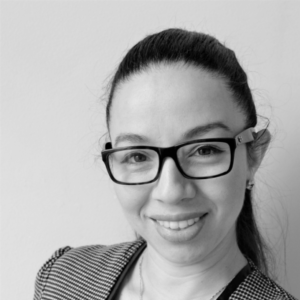 Karina Navarro
Project Officer
Karina joined Inpulse as a Project Officer in November 2018. She has more than 10 years' experience in private and governmental institutions in Latin America as auditor, researcher, coordinator and consultant on socio-environment management, sustainable development and legal compliance. She has carried out research and coordinated projects on green microfinance, renewable energy generation development, environmental risk management in energy sector, sustainable water management and sustainable solid waste management. She holds a Master Degree in Microfinance from the Solvay Brussels School of Economics & Management Brussels, a Master Degree in Integrated Management Systems (Environmental, Safety and Corporate Social Responsibility) from the University International de la Rioja in Spain and a Master Degree in Integrated Environmental Management from the Research Center El Colef in Mexico. Karina speaks Spanish, English and French.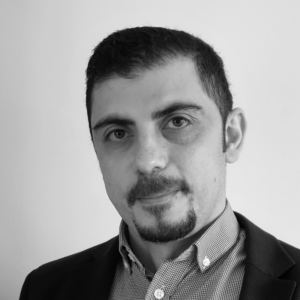 Imad Haidar
Investment Officer
Imad joined Inpulse in November 2018. Previously, he started his career as an accountant in a commercial company for 3 years in Syria before working as a loan officer then as a compliance officer at the First Microfinance Institution for three years in Syria. As an intern, he conducted a market research for microfinance institution in Uganda in 2017. He holds a licentiate degree in Economics from Damascus University and a master degree in Microfinance from the Solvay School of Economics & Management Brussels. Imad speaks Arabic, English, Dutch and currently learning French.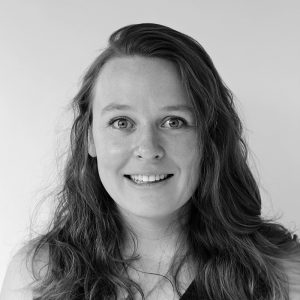 Ana Prado
Project Officer
Ana joined Inpulse as Project Officer in 2017. Formerly worked at the Mexican Embassy to Belgium and Luxembourg in Brussels. In Mexico, worked for one year at the Ministry of Finance and Public Credit, analyzing agricultural projects for investment. She holds a licentiate degree in economics from the ITAM (Instituto Tecnológico Autónomo de México) and a postgraduate master degree in Microfinance from the Solvay Brussels School of Economics & Management. Ana speaks Spanish, English and French fluently.
CLEMENT ANDRE
Investment Officer
Clément joined Inpulse as Project Officer in June 2019. In his previous experience, he worked as credit analyst for a year at Bpifrance, the French public investment bank. He holds a Bachelor degree in Management; in 2018, he graduated with a Master's degree in Finance from IAE University School of Management (Lille, France). Clément studied Finance at the University of Nebraska, USA for a year. Clément speaks French, English and has knowledge in Spanish.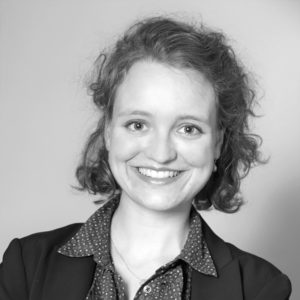 LUCIE RABIER
Project Officer
Lucie joined Inpulse as Project Officer in September 2019 as part of the VIE (Volontariat International en Entreprise) program in partnership with Business France. She holds a Bachelor Degree in Economics and Philosophy (Ensemble Paris Sciences et Lettre, Dauphine-Ecole Normale Supérieure) and has recently graduated from the Master in Advanced Economics and Finance at Copenhagen Business School. Native in French, Lucie speaks English, Spanish and has some basic knowledge in German.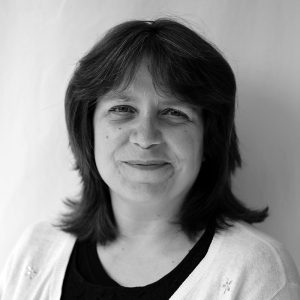 Valérie Valente
Administration and Support
Valérie joined Inpulse as Executive Secretary in 2014. She contributed to the administration support of CoopEst and more recently CoopMed since their inception. From 1997 to 2014 Valérie was Executive Secretary at Soficatra an investment company with a special focus on Social Economy SMEs (i.e cooperatives, mutuals) in the European Union. Valérie speaks French, English and Italian.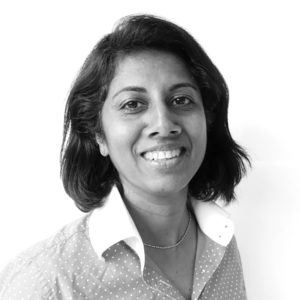 Zahra KHIMDJEE
Investment Manager
Zahra joined Inpulse in May 2019. Zahra has 20 years of experience in the inclusive finance and development fields. Previously, she was Senior Investment Officer at Grameen-Jameel (GJ). She has worked on market studies and assessments of MFIs in North Africa, Middle East, Central Asia and Sub-Saharan Africa; she has also managed GJ's investment portfolio. Zahra has prior investment experience within the Aga Khan Development Network in Madagascar. Zahra holds a Master's degree in International Affairs from Science-Po Paris and in Management in Developing Countries from Dauphine University, Paris. Zahra speaks French, English and has knowledge of Gujrati and Malagasy.